Held in Bogota, Colombia, delegates from American republics were called to attendance to work on the charter of the Organization of American States, creating a formal structure for the loosely organized Inter-American System. Looking at the issues of economic development and regional prosperity, these states were finally emerging out of decades of turmoil to face a brighter future. With the power of possibility and cooperation in their hands, delegates in this committee should look to crafting a charter of the Organization of American States and then testing the limits of this newfound dialogue.
Chairs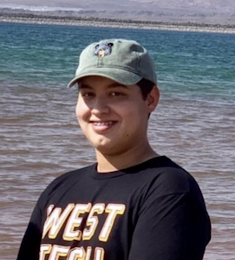 Alejandro is a second year student at UNLV, majoring in Political Science and minoring in German. A WCTA graduate, Alejandro has been a part of the MUN community in Las Vegas for six years, four as a delegate and 2 as a chair at NVMUN.
He works at the UNLV Undocumented Student Program as an Undergrad Assistant and at the Alternative Breaks Program as a Site Leader. Through both of these jobs he has found a way to give back and provide service for communities that he is connected to, specifically the immigrant community. Outside of the professional realm Alejandro enjoys traveling, football (soccer), singing during commute, and gaming.
Alberto is a second-year Engineering major. He is passionate about music, the arts, & mathematics. Although new to the world of MUN, Alberto has found that, not only is there a real purpose in knowing random international relations, but a home for the kinds of people who'd actively learn about it anyways — believing the real beauty of MUN is in the magic of discovering all the places you'd never thought you'd belong.
Background Guide